Our Mission
The mission of CASA of Midwest Kentucky, Inc. is to provide specially trained and supervised community volunteers to advocate for abused and neglected children in the courts, in schools, and in the community to help find safe, permanent, and loving homes.
Our Vision
A community where every child lives and thrives in a safe, caring and permanent home.
Our Values
Integrity – We provide services in a manner that builds trust, promotes honesty, encourages fairness and upholds high ethical standards.
Collaboration – We maintain open communication and engagement with all volunteer advocates and community partners to carry out our mission.
Inclusiveness – We suspend judgment by being accepting, open minded and sensitive to our biases in order to promote unity.
Resiliency – We persevere and overcome adversity by recognizing and building strengths in ourselves and others.
Stewardship – We are responsible, transparent and accountable to those who entrust us with their time and resources.
Compassion – We serve others with heart and genuine care for the best interest of the child.
Professionalism – We work in a respectful and considerate manner always focused on being prepared, competent and committed to excellence.
In addition, CASA of Midwest Kentucky, Inc. embraces the Organizational Values of National CASA GAL Association:
Adaptability

Collaboration

Integrity

Respect

Quality

Service

Stewardship
Meet Our Staff
Daphyne Maddox – Executive Director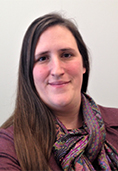 Amy Hawk – CASA Volunteer Coordinator

Sandy Nelson – Office Coordinator/ Bookkeeper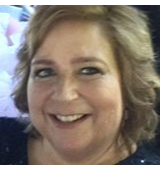 Board of Directors
Officers:
Kay Hawkins -KCTCS Paralegal Program - Chair
Dr. Linda Thomas- Vice Chair
Patty Simmons - Retired - Secretary
Bob Bridges - First United Bank - Treasurer
Board Members:
Jackie Branson - Thrifty Pharmacy
Natalie Cooper – KCTCS
Jeffrey Graham - Retired
Megan McElfresh - Henderson Parks & Recreation
Michael Melton - Baptist Health Deaconess
Emmily Patterson- Audubon Metals
Barb Schnapf -Secretary - KCTCS Nursing
Desterie West -Farmer's Bank
Debbie Winstead – Treasurer -Independence Bank
Brooke Winterrowd
Charlie Young -Hopkins County Sheriff's Office